Cloud Hosted Servers

Henderson, KY
Software Development Services
Proudly serving Henderson for over 20 years
As an organization, are you in touch with the digital demands of the world?
Relying on traditional methods of managing processes and interacting with customers is self-restricting. Regardless of your industry, you may find that It's necessary to have software for various functions.
If so, you're in the right place. DC Plus is your trusted local software development services company in the Henderson, KY area. Over the years, we have mastered the skill of software development with rich technical expertise.
We have a team of experienced software developers ready to actualize your vision. We'll stand with you from ideation, research, strategy, technology consulting, and post-development software support. Our team of experts will ensure that you get fast and reliable software tailored to your business needs. Contact us today to speak to a Software Development consultant.
Software Development Services
As a software development company, our goal is to provide impeccable design, engineering, and support services for different types of software. As such, whether you are a large corporation, software product company, or small business, we can adequately address your software needs.
We serve a wide range of industries, including healthcare, finance, retail, manufacturing, etc. Our software development services include:
Custom Application Development
If there's one thing you can count on with our services, it's getting software that perfectly meets your needs. We understand that each organization is different. This is why we take the time to understand your needs and expectations fully.
With the information you give us, we'll design an appropriate solution. From there, our experts will use their knowledge, skills, and experience to bring it to life. Of course, this is backed by cutting-edge industry-specific technology. With this, we are able to deliver customized, flexible, highly scalable, and interoperable mobile, web, desktop, and hybrid applications.
Custom Web Development
Along with application development, we also offer custom web development. This ensures that all your digital platforms have equal capabilities and efficiency. Our custom web development will guide you from concept to code and development to deployment.
In turn, you'll enjoy optimized business operations and increased revenues.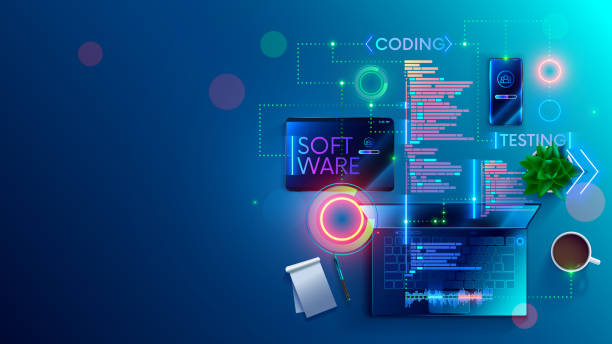 System Integrations
Software development has several stages ranging from design to testing and execution. At any of these stages, errors may occur, affecting the quality of the software. Our software integration engineers continuously adopt new technologies and processes to ensure that you get the best software possible.
UX/UI Design
At the heart of an application's success is user experience. It is for this reason that we offer the latest UI/UX technologies, trends, and architectures. As a result, your software will be highly responsive and scalable. But more importantly, it will enhance customer experience across multiple channels.
API Development
Understandably, you may already have existing software products. Or perhaps you'll add more later. Whatever the case, you won't have to worry about integrating it with different software. Our services also come with well-documented and reliable APIs that enable flexible integrations.
Other benefits of our custom APIs include:
Improved communication between apps
Enhanced software functionality
Implementation & Deployment
At the end of the day, the objective is not to have software, but to deliver specific functionalities to end-users. With this in mind, our team of experts will assess your needs and objectives in terms of delivering functionality to users. We'll then develop a comprehensive software implementation and deployment plan to ensure success.
 Application Maintenance
As your software development company, our services don't stop after we deliver the product. We also offer app maintenance and modernization services. This means we'll be there to help keep your app running optimally and to add new features.
As a result, you can be confident that your investment will be rewarding, scalable, and sustainable.
Why Choose Us?
There are plenty of software development companies but not all deliver quality products. Some of the reasons we stand out include:
End-to-end software development – We'll design, plan, develop, deploy, integrate, and provide support
Services are delivered based on strict KPIs – From the word go, we'll agree with you on the modality of delivery and set key milestones
Quick delivery – Our expertise and commitment to customer satisfaction ensure that we deliver projects quickly
Compliance with key regulations – HIPAA, PCI, GAMP, DSS, and others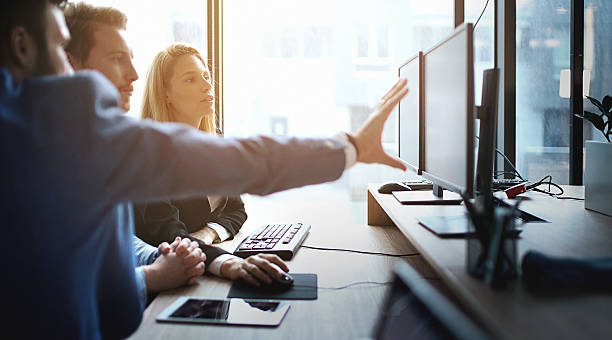 Beyond all this, our company is known for excellent customer service. Instead of leaving you in the dark, we'll update you on the project's process. With us, it'll feel like an extension to your company. So, contact us today for reliable software development services.