Application Development

Radcliff, KY
Application Development Services 
Proudly serving Radcliff for over 20 years
As the need for achieving and delivering greater efficiency increases, the role of applications in organizational setups is also increasing. DC Plus is your trusted local application development services company in the Radcliff, KY area. Deliver immersive digital experiences on the web and mobile devices through our custom mobile and web software solutions. With our application development services, you'll translate business ideas into functioning and efficient apps for internal or external users.  Contact us today to speak to an Application Development consultant.
Application Development Services
As an application development company, our focus is on delivering quality software products. We have a team of experienced in-house developers who'll guide you at every stage. They are specialists in merging next-gen app development services with creative designs.
Aside from being functional, our solutions are also scalable and robust to withstand the test of time.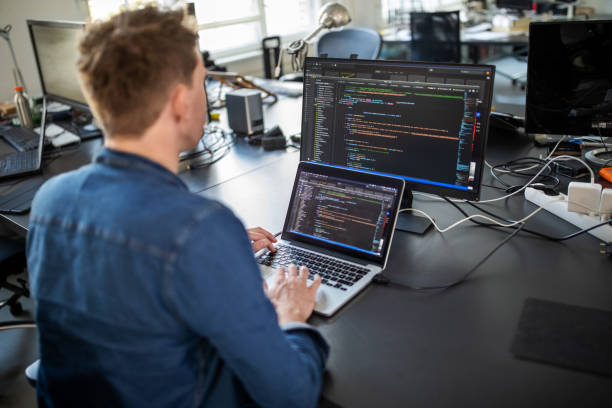 Our holistic application development solutions include:
Web Application Development
Aside from being experts, our web design team is made of individuals who are enthusiastic about their trade. We'll handle everything for you, from designing and building to migrating to new architecture. For your web applications, you can expect:
Web design & development – Aside from functionality, we deliver secure and visually appealing web apps with user-centric UI/UX designs. Moreover, the solutions are CMS and database friendly.
SaaS product development – Our holistic approach to web product development includes web apps, cloud hosting, APIs, and data storage, making it ideal for SaaS companies.
Progressive Web Apps (PWA) – Regardless of the device, users will enjoy a native app-like experience built using an API ecosystem.
Mobile App Development
With many users now on mobile devices, it's essential to have mobile-friendly apps. In this regard, we offer both native and hybrid mobile app solutions. Thanks to our expertise in design, development, and integration, our mobile apps significantly improve user engagement.
Our mobile app development solutions include:
iOS App Development – Our software development specialists can produce iOS apps that are compatible with iPhone, Apple TV, iPad, and Apple Watches. Moreover, they're stable and scalable.
Android App Development – Our Android developers use all the trending technologies to create robust native apps with evolutionary architecture.
Cross-Platform App Development – To help manage investments costs and accelerate time to market, our team of developers can create hybrid-cross platform apps.
Enterprise-Class Development Solutions
While an application can significantly enhance the ability to achieve organizational objectives, it's not just about having an app. It needs to be designed in a manner that addresses all your needs. This is why our services cover the entire enterprise application development process.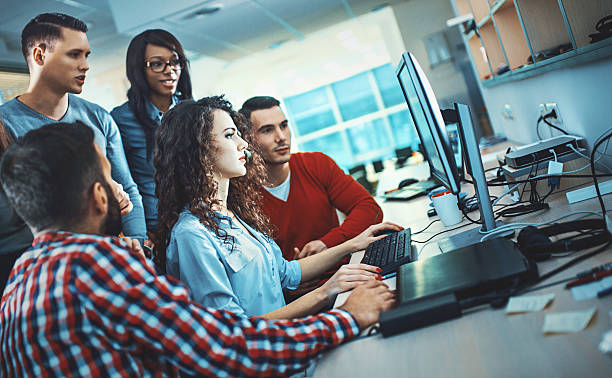 With this, you'll gain a 360-degree viewing experience that is very immersive. Our enterprise-class development solutions cover three key levels:
Employee level – We'll develop an employee-facing enterprise app that's robust, feature-rich, and reliable. This makes it easy to assign tasks and monitor employees, statuses, projects, etc.
Department level – For department-specific applications, we develop them with inbuilt modules to support internal communications, workflows, marketing, sales, and accounting.
Company level – To facilitate collaboration between departments, we create company-level enterprise applications that offer a centralized network.

Benefits of Working with DC Plus
As mentioned, the goal of application development is not having an app. It's about gaining the functionality that a well-designed app can deliver. With us, all you need to do is brief us on what you hope the app can deliver, and we'll take care of the rest.
Some of the benefits of working with us include:
Maximize the ROI – From our experience developing applications for a host of companies, we've become accustomed to delivering highly efficient apps. With this, you can gain maximum efficiency and productivity, translating to a faster ROI.
Timely Delivery – A combination of our expertise, experience, professionalism, and streamlined processes ensures that we deliver all our projects on time.
Along with these, you also enjoy our excellent customer service. So, contact us today for application development services you can count on.