Cloud Hosted Servers

Madisonville, KY
Cloud Hosted Servers
Proudly serving Madisonville for over 20 years
DC Plus is your trusted local provider of cloud hosted servers, and cloud hosted server migration services company in the Madisonville, KY area. Leverage our cloud hosted server solutions to enhance efficiency, collaboration, and productivity. Contact us today to speak to a cloud hosted server consultant.
With each passing day, businesses are becoming more and more data-centric. As such, there is a greater need to have convenient and efficient methods of storing and accessing data. In this regard, local storage solutions such as hard disks and remote servers just don't cut it.
This is why forward-thinking companies are turning to cloud storage.
What Is a Cloud Hosted Server?
A cloud server is a centralized server resource that's hosted and delivered over a network, which is, in most cases, the internet. Cloud servers perform similar functions with physical servers. These include providing processing power, storage, and applications. But more importantly, they can be accessed on demand by multiple users.
Unlike traditional on-site servers, a cloud server can be located anywhere in the world and deliver services remotely via a cloud computing environment.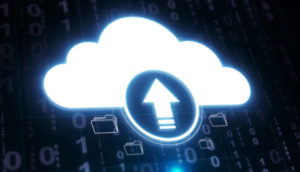 Cloud Hosted Server Provider
At DC Plus, we offer cloud hosted server solutions. This allows you to capitalize on the convenience of shared hosting while leveraging the full power of cloud computing. As a cloud hosted servers company, we understand that each organization's needs are different.
This is why we offer customized solutions. So, whether you're a professional, startup, or a large corporation, you'll get hosted cloud solutions that suit your needs. Our cloud storage solutions include:
Website hosting
SSD storage
Ram storage
Free email
Unlimited bandwidth
Daily backups
Multiple data centers
What Can You Expect?
The purpose of investing in any server solution is to enhance data storage and processing capacity. Therefore, your cloud hosted server provider must deliver on your expectations. With us, you won't have to worry about efficiency and performance.
You can expect:
Guaranteed 99.9% Uptime
What happens when your server is down? Employees are unable to access the data they need to deliver services, and consumers cannot access your website. With such lost productivity and opportunities comes revenue loss and reputation damage.

With our cloud server services, you are guaranteed 99.9% uptime. With this, such concerns become a thing of the past.

Superior Speed Performance
Having a guaranteed uptime of 99.9% is great. However, it's not enough if there will be delays with accessing the data you need. This is why we complement it with exceptionally fast speeds.
Fully Managed
You won't have to worry about technical issues as you work on your projects. We provide 24/7 dedicated support, which includes server uptime and monitoring. This way, you get to focus on your business.
Innovative Control Panel
Your cloud server solution will come with a custom-made control panel. This enhances your efficiency as you'll find all the essential tools in one place.
Data Backup
Cloud storage comes with enhanced security and data protection mechanisms. Even still, we take precautions for the worst-case scenarios. We will maintain backups for all your data with daily automated updates.

Therefore, if there's an issue with your hosted server, you won't have to worry about data loss. Moreover, there'll be no disruption of operations as you can resume swiftly.
Benefits of Cloud Storage
Some of the benefits you'll enjoy from using cloud storage include:
Convenient File Sharing
If there's one thing you can count on with our cloud storage service is efficient file-sharing features. Users can conveniently send files to each other and even groups of users instantly.

But that's not the best part.
With efficient file-sharing also comes collaboration. With cloud support, users can make changes to files that teammates can view in real-time. As such, they can collaborate remotely and easily deliver projects on time.

Scalable Solutions
Over time, your cloud storage needs will evolve. This may be a gradual increase in the storage you require. Alternatively, your needs may rise and fall over time, depending on seasonal demand fluctuations. Either way, your cloud server solution must meet your needs at all times.

This is arguably the biggest benefit of working with a cloud hosted server provider. You can upgrade or downgrade your plan as needed without switching locations.

Why Choose DC Plus?
As a cloud hosted server provider, we understand the importance of efficient and reliable access to data. More importantly, the role it plays in enhancing collaboration and productivity. This is why we go the extra mile to provide solutions that suit every business.
Get in touch with us today for cloud hosted server migration.