Below you'll find a listing of key resources your organization can use to better understand manufacturing and technology solutions from DC Plus.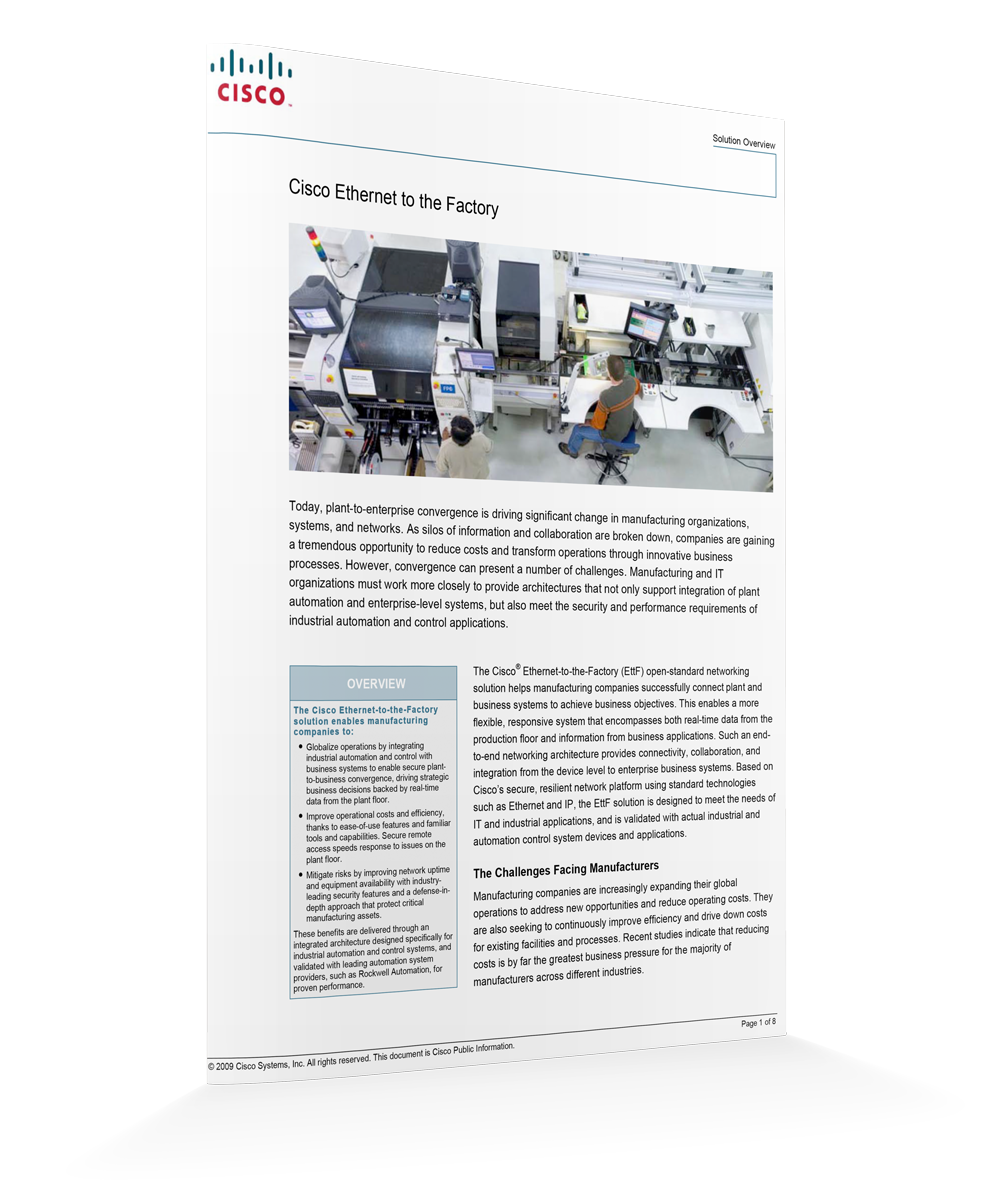 Cisco Ethernet-to-the-Factory
Learn how the Cisco Ethernet-to-the-Factory (EttF) open-standard networking solution helps manufacturing companies successfully connect plant and business systems to achieve business objectives.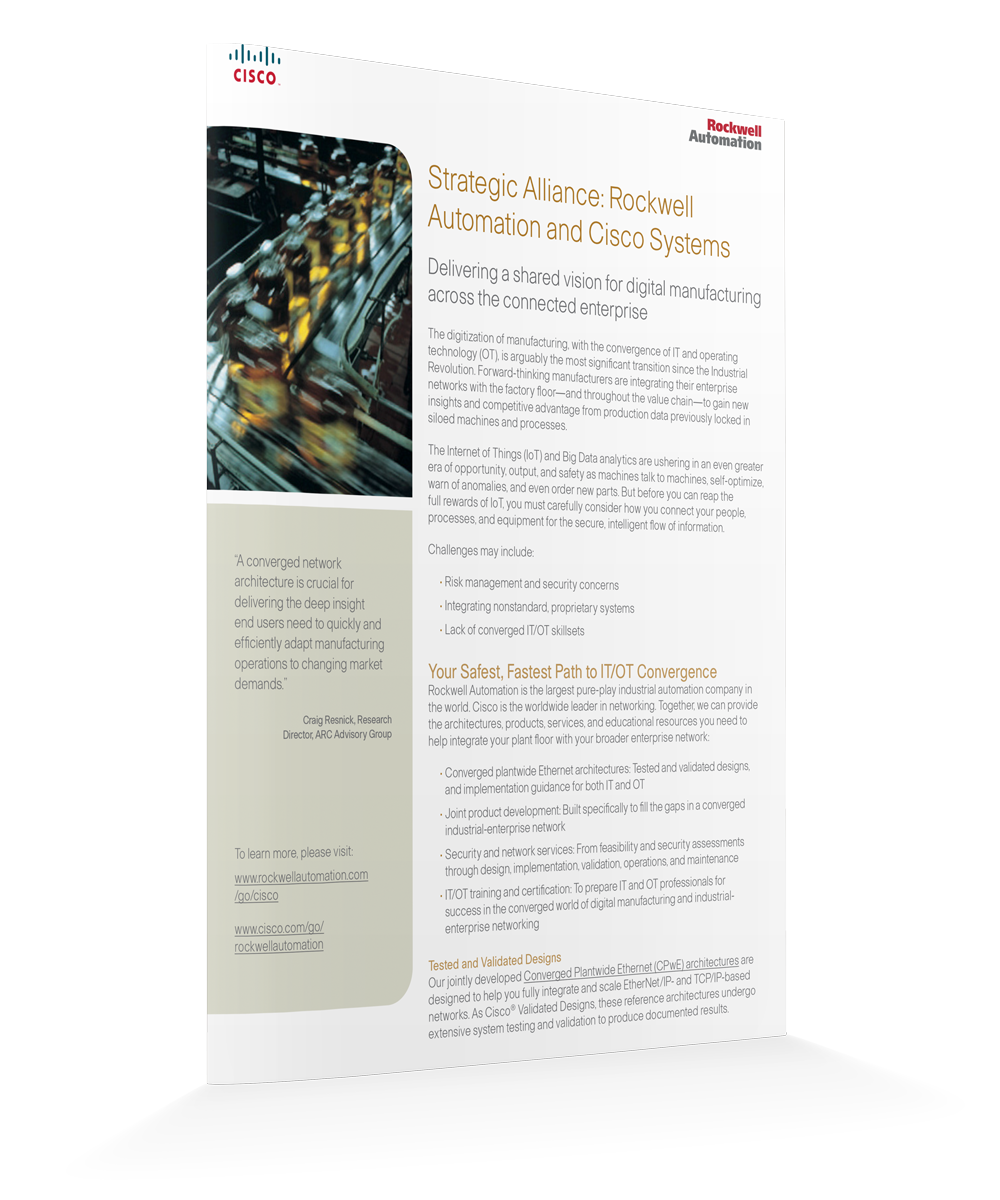 ROCKWELL AUTOMATION AND CISCO SYSTEMS
Learn how the combination of Rockwell Automation and Cisco Systems can provide the architectures, products, services, and educational resources you need to help integrate your plant floor with your broader enterprise network.

LEARN HOW YOU CAN GET STARTED